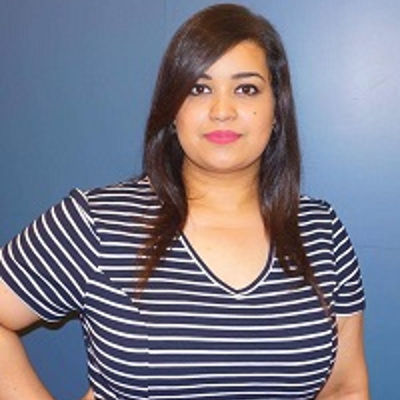 Cozy Kumaria, M.S.
Registered Provisional Psychologist
Cozy obtained her Master of Science (M.S.) in Clinical Psychology degree from Walden University in May 2017. In her masters program, she had chosen counseling as her specialization. She obtained her Bachelor of Science degree in Psychology from York University.
While completing her training, Cozy worked with Edmonton's inner city population affected by homelessness. She completed her graduate-level internship, gaining over 800 hours, working with youth, and adults affected by poverty and homelessness. Following the completion of her degree, Cozy went on to work with high-risk adults and youth with various mental, cognitive, and physical disabilities providing counseling support, resources, and advocacy.
Cozy doesn't believe that "one size fits all" as such she follows an eclectic approach to therapy. In her approach, she draws inspiration from Humanistic, Cognitive Behavioral, and Gestalt perspective with the goal of collaboratively creating a course of therapy that is personally tailored to the client's needs. Cozy is focused on creating a safe and non-judgmental space for her clients. She stresses on the importance of creating a strong therapeutic rapport with her clients.
Cozy enjoys working with all sorts of individuals. She is especially interested in working with individuals with addictions, trauma, depression, anxiety, and eating disorders. Cozy mostly works with youth and adults in individual sessions, but also enjoys working with couples and families.
Cozy loves to read and spend quality time with her family. In her free time she enjoys listening to music, coloring, cooking, and going for walks in Edmonton's beautiful river valley.