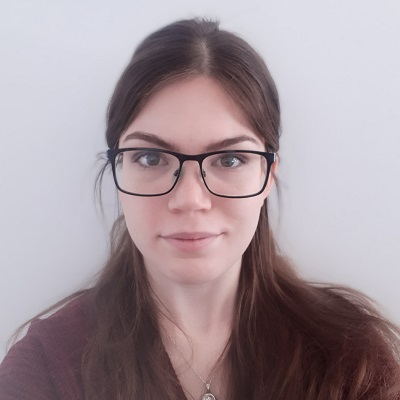 Breigha Gillespie, MCP-AT
Registered Canadian Certified Counsellor
Breigha completed her Master's of Counselling Psychology and Art Therapy at Adler University, and is a Canadian Certified Counsellor.
Breigha draws on Narrative Therapy, Cognitive Behavioural Therapy (CBT), and Art Therapy techniques when working with clients. She believes that art therapy can be for all ages and levels of artistic ability, and enjoys exploring different ways of communicating and viewing an experience with clients. Breigha believes in meeting people where they are at, and allowing them to express themselves in a safe and judgment free space.
Breigha has experience working with students of many ages including; children, youth, and post-secondary students. In these settings Breigha supported students struggling with depression, anxiety, big life changes, self-esteem, emotional regulation, and issues specific to the LGBTQ community. She also has varied experience working with adults experiencing homelessness, family violence, anxiety, and depression. Breigha works with clients individually, but also enjoys hosting art therapy and counselling workshops.
Breigha has been in Edmonton for almost two years and enjoys exploring the Edmonton arts community, finding new places to eat, painting, dancing, and taking pictures of her cat.